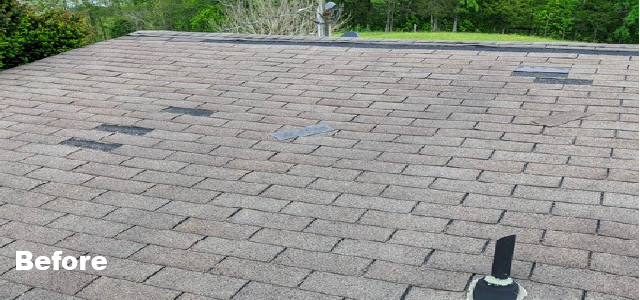 Huuso Installs a New Roof for this Columbia, Tennessee Home
This Columbia, Tennessee home got a brand new roof! The roof was missing shingles. This can quickly lead to leaks and other home damaging issues. Our team came in and installed a beautiful new roof for this family. The homeowner picked out Owens Corning TruDefinition Duration shingles in Black Onyx. We also replaced the gutter apron and drip edge to give this home a brand new roofing system.
If you think your home has storm or wind damage or haven't had your roof inspected in the last six months, schedule your FREE inspection! Huuso Exteriors will come and inspect the exterior of your home to ensure there is no damage before the damage causes any leaks. Because insurance companies may only allow you to claim damage within one year of the storm, we recommend you get your roof inspected every six months. You don't want to miss your window to file a claim!