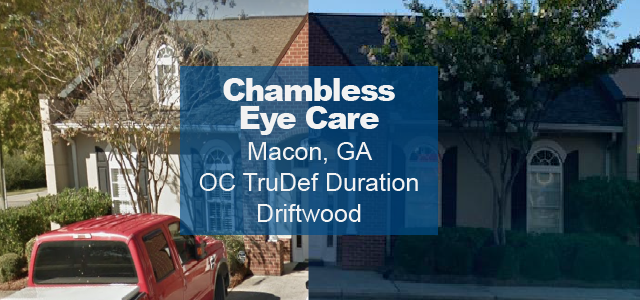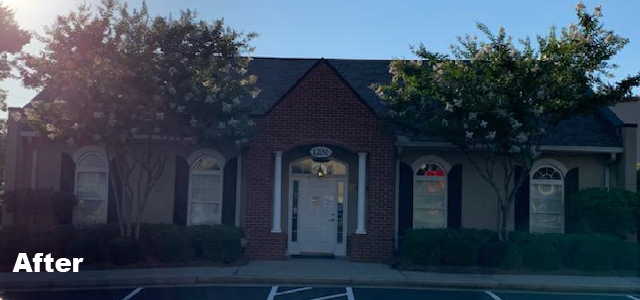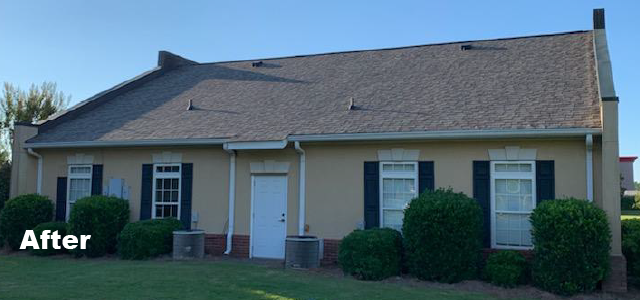 Chambless Eye Center Gets a Full Commerical Roof Replacement
Our team installed a new roof for Dr. Russell Chambless, OD, at his Macon, Georgia office. The roof had been damaged by wind and was covered by insurance.
We arrived on time for the scheduled roof replacement and immediately set to work. We completely stripped the roof and also replaced any rotten roof decking that wasn't structurally sound. We also installed a thin layer of weather protection underneath the whole thing before installing the new shingles. For his roof replacement, Dr. Chambless chose Estate Gray Owens Corning TruDefinition Duration shingles. Now Dr. Chambless has a beautiful new asphalt shingle roof installed by a quality set of roofers.
If you think your home has storm or wind damage or haven't had your roof inspected in the last six months, schedule your FREE inspection! Huuso Exteriors will come and inspect the exterior of your home to ensure there is no damage before the damage causes any leaks. Because insurance companies may only allow you to claim damage within one year of the storm, we recommend you get your roof inspected every six months. You don't want to miss your window to file a claim!