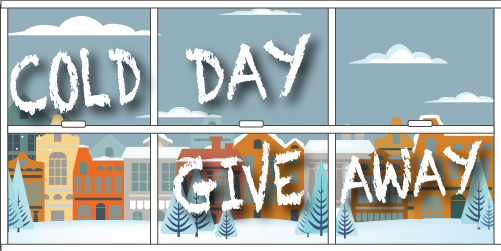 Insurance Giveway!
Huuso Services is growing in the Chicagoland area and we wanted to celebrate with you!
At Huuso we know that these cold days can be long and you deserve a pick-me-up! Enter your information for a chance to win a $25 to either Amazon, Whole Foods, or Starbucks. Make sure to select your favorite!
As you know, Huuso Exteriors is currently serving to install or repair residential and commercial roofing, siding and gutters in the area. But that's not all Huuso has to offer!
We are excited to share with you that we are bringing a few more of our divisions to the Chicagoland market in 2022. Each of these divisions offers unique services for residential and commercial locations.
Huuso Restoration- We specialize in fire, smoke, water, and mold damage restoration for residential and commercial properties. Big or small, Huuso Restoration has the services and skills to rebuild and restore your building or home.
Huuso Construction- A top-tier general contractor for all your residential and commercial construction needs. Huuso Construction's team of experts has a range of skills from planning to the finishing touches.
Huuso Bio CleanUp- Huuso Bio CleanUp offers safe and effective crime scene and biohazard cleanup services quickly for homes and businesses due to trauma, blood spills, sewage, and more. Our team of professionals has been in the industry for over 25 years.
Huuso Disinfect- With years of experience in the cleaning industry, our technicians have the necessary knowledge and expertise to perform effective sanitizing of your entire home or office. Our professional disinfecting services are the safest way to quickly eliminate germs, bacteria, and Coronavirus from your environment.
Call today (866) GO HUUSO
Enter for a Chance to Win!